Angelo's Coal Fired Pizza  is  a  new pizza and Italian Restaurant that has just  opened in  January 2017  Kingston MA. They have a full bar, 5 large screen tv's, delicious & unique pizza, and many other amazing menu option.   They have a sister location in Quincy MA that opened back in 2014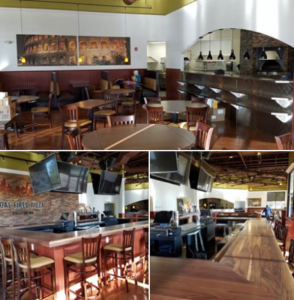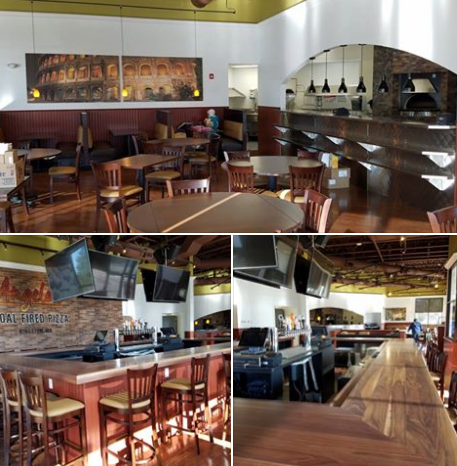 Manager Brian Leonard, who will operate the Kingston  restaurant, said that  there and rave reviews, including a People's Choice Award.
Foodies- Restaurant Survey Earn Amazon gift card and more
Coal Oven pizza is cooked different than your typical pizza  t that makes it unique. In coal ovens the temperature is uneven, affecting the texture of the pizza and requiring that the pizzas be rotated constantly, he said, explaining that it's the texture that makes every slice different.
Here are some reviews of their Quincy center location
Awesome pizza! Can't wait to get back here….had the good fella and my only complaint is that the garlic is in clumps and not spread out more…..otherwise perfection!

Waitstaff was again attentive but not overbearing. Again food was delicious … first thing me for Caesar salad and it was fantastic. Pizza as always was great. Looking forward to the next thing me all ready !

The best pizza we've had in a long time and the house special Sangria was delicious! Can't wait to go back!!

Unbelievable had the meat lovers pizza  and WINGS and great service can't wait to go back.
Angelo's Coal Fired Pizza at Summerhill Plaza, 160 Summer St, Kingston, MA