Update-Davios is expected to opened  up in October 2017 at South Shore Plaza in the lower level of the mall across from Milton's clothing store.  
South Shore Plaza in Braintree will be home to a new steakhouse in 2017 -Davios Northern Italian Steakhouse.  Davios currently has location in Boston, Chestnut  Hill  and Foxboro in the local area.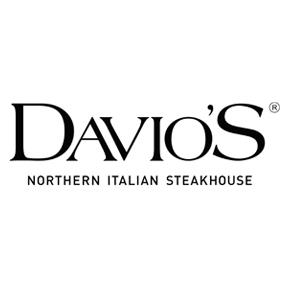 In 1985, at the young and ambitious age of 24, Steve DiFillippo purchased a locally-owned family restaurant called Davio's on Newbury Street in Boston's trendy Back Bay. As Boston's culinary tastes evolved, he transformed the location into a destination. He retooled the menu, the space, the wine list. The new Davio's soon garnered rave reviews.
The idea behind Davio's Northern Italian Steakhouse was simple, regional Italian foods with a focus on the grill.  Everything made by hand from the best ingredients. Serve everything from aged steaks to simple-yet-unique pasta creations. Mirror this philosophy in the kitchen with our expert and attentive staff in the dining room, seeing to your every need and taking pride in your enjoyment of the meal. Steve has since opened locations in Foxborough, MA; Philadelphia; Atlanta; Chestnut Hill, MA; Manhattan, and Lynnfield, MA.
This will be  another great place to celebrate a special occassion on the South Shore
The Braintree Forum reported this
The board approved liquor and restaurant licenses for Davio's Northern Italian Steakhouse at South Shore Plaza. The restaurant will take over the space at the mall that had been occupied by Rodizio Grill, a Brazilian steakhouse that closed early last year after nearly two years of operation.
Here is  some of the buzz
My girlfriend brought me here last night for my birthday dinner, and it couldn't have gone better. Our waiter, Adam, was very knowledgeable and helped guide us through the entire menu as it was our first visit. We knew we wanted a sweeter wine, but the wine menu was so intimidating. He suggested one that fit our criteria which we ordered, and it was great. The bread and butter we were brought was fantastic, airy and delicious. For food, we ordered the spring roll sampler, spaghettini, and lobster mac & cheese. I'm typically not a fan of any type of seafood, but all the food was so delicious. The shrimp spring roll was actually my favorite of the five sampled. I even had a few bites of my girlfriend's mac & cheese, despite me telling her when she ordered it that I don't like lobster (it was delicious!). It just goes to show that if something is prepared correctly and paired with the right flavors, even someone who doesn't like seafood will rave about it at Davio's. My spaghettini was equally good; a nice fresh sauce and the pasta was perfect. Our waiter kept our glasses full and was completely accommodating throughout our meal. Finishing it off with the warm-center chocolate cake with vanilla gelato, it was one of the most satisfying dinners I've had. With a bottle of wine, an appetizer, two meals, and a dessert, it was a full meal at a decent price with exceptional service and great atmosphere.

This is a grandiose, well decorated fine dining establishment. When you walk in and take in all its splendor you get a sense that tonight's dining experience will be quite spectacular. Promptly greeted and seated for my online booked reservation. My server this evening; Katherine is extremely friendly and professional. Knows her craft and with passion paints a mental picture of each dish…
There's not a person that walks by that doesn't make eye contact with a smile. And even look like you have a question and the approach you offering assistance. There's a person for everything; freshly grated Parmesan, ground Pepper, de-crumbling between courses and flatware changes… Yes tonight we feast!
First to come out of the kitchen are two scrumptious and warm house baked Popovers served alongside a dish of soft butter. If this is any indication of the cuisine here my taste buds are already starting to dance. Dare I say they are as delicious as the ones my wife bakes on special occasions?
For the soup, a Lobster Bisque… Just the right consistency with some chunks of Lobster and Micro Greens in the center for garnish.
My next course… The Braised Veal Agnolotti, Black Truffles and Parmigiano. Amazing! Rich in Flavour, nicely plated and leaves you wanting for more. Had it not been for the main dish that was coming next I'd have ordered another- Wow.
And for the main this evening… A Pan Roasted Maine Lobster done in a Lemon Tarragon Butter served over Horseradish Mashed Potatoes and Sautéed Green Beans… Another amazing dish. Not sure how they do it but each and every dish I had this evening was spectacular!
The dessert…Two handcrafted Cannolis served over fresh fruits. Not just fresh but like they were picked moments before after ripening to peak ripeness… Apples, Blueberries, Kiwi, Mango, Pineapple, Raspberries and Strawberries in a Citrus Bath…Add in my signature Cappuccino… It bears repeating… Wow!
This has been an amazing dining experience every inch of the way! Whodathunkit?! In Foxborough of all places. I will definitely be back next time business takes me to Foxborough. If you enjoy fine dining like I do, you'll absolutely love this place!

2nd time here in a month. Both times were amazing!! We came back tonight for our anniversary, and we were not disappointed!! Katherine was our server for the evening. She was polite, witty, charming, very very pleasant. If I could request her every time I would. Atmosphere is beautiful, elegant, romantic. Sophisticated atmosphere, but not uptight or stuffy. We had the short ribs with horse radish mashed potatoes and the calamari. We were full after the calamari and had to take our entrees to go!! Food is amazing.
Hours
LUNCH:
Daily
11:30 AM–3:00 PM
Sunday
11:00 AM–3:00 PM
Bar Menu
3:00 PM–5:00 PM
DINNER:
Monday–Thursday
5:00 PM–10:00 PM
Friday & Saturday
5:00 PM–11:00 PM
Sunday
4:00 PM–10:00 PM
BAR MENU/LOUNGE:
Monday–Thursday
11:30 AM–11:00 PM
Friday & Saturday
11:30 AM–12:00 AM
Sunday
11:00 AM–11:00 PM