Alba Restuarant  in Quincy invites you to savor a bit of Italy on Wednesday, March 2nd 2016 6-8pm   at their Discover Italy wine tasting.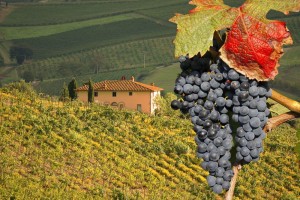 Atlas Liquors will be pouring ten different Italian wines from various regions showcasing a range of traditions, grape varietals and flavors. Appetizers will also be provided as you sip and find your favorite. Tickets are $39 per person, including tax and gratuity and the tasting begins at 6:00pm. To reserve a spot, call 617.376.2522.
About ALBA
The South Shore's Premier Restaurant and Steak House.
Whether you're looking for a casual meal or a special evening out, Alba offers the best of both worlds.  You can join us either in our spacious bar and lounge area, or the host would be happy to seat you in our classic, quiet and cozy dining room.  In the warmer months join us on our beautiful roof deck, complete with its own bar and plenty of seating.
Your experience here at Alba will include dry aged beef, fresh seasonal seafood paired with the South Shore's largest and best priced wine list and delicious cocktails.
Here is some Swampie Buzz
Just want to start by saying the service here is impeccable. The staff thinks of every little thing you need or want BEFORE you can even think of it! Started with bread and butter, nothing exciting, just meh. I got a wedge salad that was fresh and delish. Definitely home made dressing, which was a plus. My husband got the surf and turf special. He said the lobster was amazing, yet the filet seemed under seasoned. I got the pasta bolognese, wouldn't be my choice next time. It had an odd taste to it, I just can't put my finger on what it was. Dessert was divine!  Definitely recommend for a wine and dine night out with your loves
ALBA Restaurant
1486 Hancock St, Quincy, Massachusetts 02169