Wild Willy's Burger   in Quincy is closing-they shared on their facebook page today April 5th  the following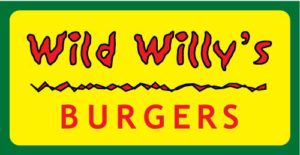 It is with a heavy heart that we must inform you that Wild Willy's Burgers in Quincy will be closing permanently on Sunday April 9, 2017 at 8pm.
We have realized over the past year that the time is right for us to move on.
We have tried to work tirelessly to deliver to you the highest quality, best tasting and most enjoyable
restaurant experience on a day in and day out basis. Our commitment to the highest standards has been
uncompromising since day one and we hope that you understand that we will sincerely miss your
friendly and fiercely loyal faces. Your unwavering support through the highs and lows of our journey
have been truly appreciated, but it's time for the Ol' Wild Willy's chuck wagon to go off into the sunset!!!! So get em while they last!!! This may be your last chance to have a great Wild Willy's Burger!!!!
Wild Willy Burgers has other  New England locations  and each are individually  owned/franchises  Watertown and Worcester plus  York ME and Rochester NH.
Don't worry Quincy  KKaties Burger Bar opened in Quincy Hancock District a few months back plus 5 guys has open  up as well
Wild Willy's Burgers
588 Washington Street
Quincy, MA 02169
Comments
comments