The 3rd  annual Wareham Oyster Festival will be held on Sunday, May 1, 2016 – 11:00am to 5:00pm  in  Downtown Wareham  on  Main Street.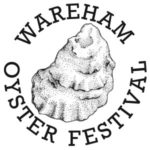 Wareham's waters are an extraordinary resource for some of the world's best oysters… and a best-kept secret! And our restaurants include some of the best in the region.
Join us as we celebrate our briny bivalve… and more! More than a dozen carefully selected crafters and artisans, music, and all kinds of food. Enjoy oysters from Wareham as well as the Cape, Cuttyhunk, and Rhode Island, and the music of the Southcoast Jazz Orchestra and others.
FESTIVAL LOGISTICS
PARKING: Before 1 p.m., find parking on Merchants Way, next to the Fire Station, off Main Street at Besse Park, or other locations nearby. AFTER 1 P.M., park at Wareham Town Hall (54 Marion Road, Route 6) and take our FREE shuttle to the festival.
RESTROOMS are located across the street from the Fire Station and at the old train depot on Merchants Way. There are wheelchair accessible units at both locations.
OYSTERS are from Indian Cove Aquaculture in Wareham, Cuttyhunk Shellfish, Big Rock Oyster in Dennis, and Matunuck in Rhode Island. Also available are lobster rolls, other shellfish, fried oysters at Mumma Marys Italian Cafe, and a variety of snacks.
BEER AND WINE is available in the food court area at Pezzoli Square. Make sure to bring ID if you appear to be under 40. Alcohol may not be removed from the food court area.
ATMs are located at Eastern Bank, Santander, and TD Bank, all within the festival area.
VENDORS: We have 50 of 'em!
WEATHER: This is a rain-or-shine event, but it appears that the rain will hold off until the very end of the day. Be prepared for temperatures in the low 50s and bear in mind that it's always breezy on our waterfront.
INFORMATION is available at the Wareham Village Association tent in the food court.
Comments
comments