Galley Kitchen & Bar is one of the newer restaurants in Scituate Harbor.   It  is the sister  restaurant of Swampie favorites   Irish bar Tinker's Son in Norwell and Bia Bistro in  Cohasset  from chef-owner  Brian Houlihan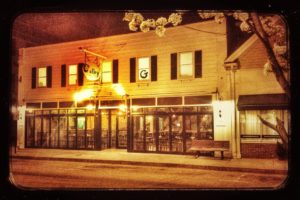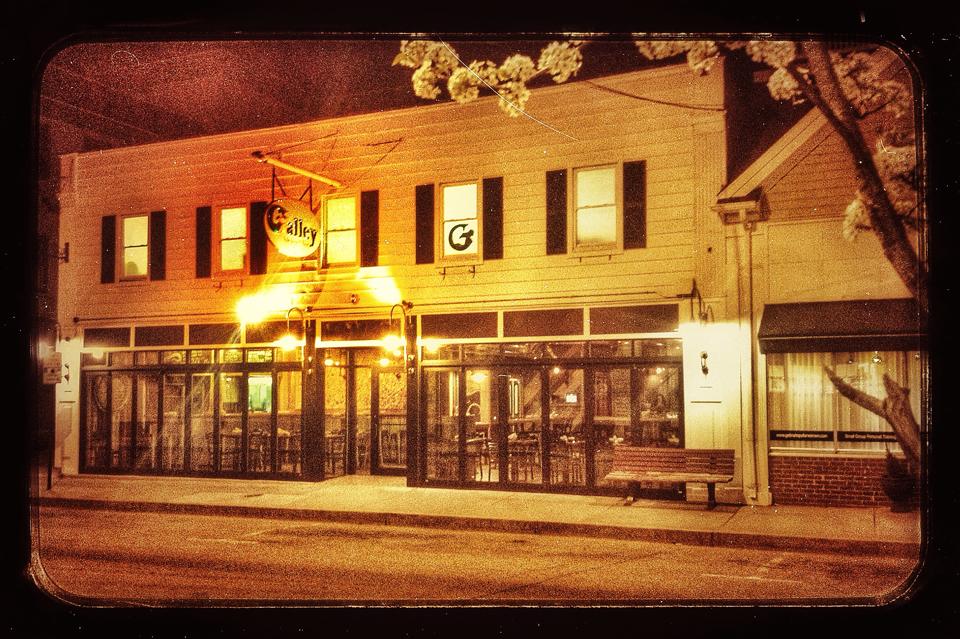 Take a look around to find copper tables, linens, butcher block & Galley's carved sign made right here in Scituate; wood from a wind farm in Norwell; metalwork from Wellfleet; paintings from Cape Cod.
Sustainability minded, creative, small plates; thought-provoking cocktails; interesting & perhaps sometimes curious craft drafts served up 7 days & nights a week in Scituate Harbor. Seventy brews, organic liquors & wines, & unique sakes tangle with urchin, oysters, hog, lamb, tuna, pâtés, veggies & cheeses. Global feel with a regional focus includes an aberrant variety of vegetarian, vegan & gluten-free offerings. Taste buds rule the day in this food-focused bar with local ingredients, cookeed & raw.
21 taps to pull & another 50+ brews & ciders in bottles & cans. Large formats on offer for sharing & pairing. Extensive tasting details available; breweries with Green/Sustainable practices noted.  Our mixed drinks balance Spirit, Acidity, Sugar, Bitters & Water – Proper Cocktails! Flavors are the sum of our staff's curiosity & inventiveness. Our Juices are Fresh-Squeezed; our Blue Cheese Olives Hand-Stuffed. Organic, Gluten-Free, Highly Distilled, Local & Small-Batch Spirits on offer with an emphasis on Superior, Clean Sips derived from Premium Ingredients.
dollar oysters
Monday thru Friday
5pm to 6pm
$1 oysters
trivia night
Wednesdays
7:30pm
prizes & glory
first fridays
in-house promos the First Friday of every month; neighboring shops open late
Where to eat on the waterfront in Scituate 
Here is the Swampie buzz of   Galley Restaurant   in Scituate
This is an open air cafe. We had a nice table by the street with a nice breeze. It is also a tapas place. All the "little plates" we're very good. Just remember they are indeed little but very tasty. You order a bunch and they just come out randomly. We liked it but I'm not sure it is for everyone.

Lunch with my son's girlfriend @ Galley Bar & Kitchen 95 Front St Scituate. It has an industrial mermaid vibe with outstanding service, craft cocktails, great beer list and delicious fresh food. We started with blood orange margaritas and shared ahi tuna poke, fish tacos and a duck confit flat bread. Yes, we rolled out in a food coma. Everything was super fresh and delicious. Check out their FB page and click view menu. After lunch, you can walk along Scituate Harbor and visit the little shops. A 5 star afternoon!

Sunday Brunch at the Galley in Scituate Harbor. My Egg Benedict, yes that is correct , single, egg, it's delicious and the best Moscow Mule I have had. Highly recommend this little place. It helps that I can walk to the Harbor and back home
Check out the lastest restaurant deals South of Boston 
Galley Scituate
Mon-Sun:
11:00 am – 1:00 am
95 Front St, Scituate, MA 02066, USA