Update  Casa Vallarta Mexican Restaurant opened up mid December 2017 
The Enterprise Brockton announced that a new Mexican restaurant will be opening  on Oak St near the Westgate Mall   during the spring.   The location will be where  Chili's was and has been closed for years.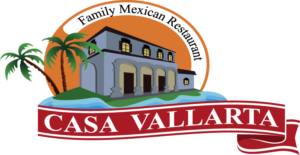 The restaurant will be named  Casa Vallarta because the 4 owners come from  near the popular resort town. Puerto Vallarta in Mexico.  The friends and owners already operate several locations already including a Casa Vallarta location in Saugus, one in Northborough, one in Falmouth, and one in Cumberland, Rhode Island.
Here is the buzz from their current restaurants
Sunday was my family's first visit to Casa

Vallarta in Saugus and we cannot wait to go back. We went for my daughter's birthday and the staff could not have been nicer. Our server was Julio and he truly treated us like family. The band was excellent, the restaurant was alive, just a great atmosphere. Oh did I mention the food was excellent as well. If you want a fun and delicious meal out Casa Vallarta is a great spot.

The food is delicious and everyone working there is nice + really seem to love their job! If waiting for something at Sprint, definitely go get a bite to eat! If not, is worth the trip to try the food. Alcohol & non-alcohol drinks; tv at the bar with the game on, or sit at the dining area! Service is fast & great!!

The drinks are very large and tasty, food was excellent and attentive service. We will definitely be back again! The beef taquitos were exceptionally good. I expected ground beef but instead was big pieces of beef inside. The fried red snapper was cooked perfectly. The salsa and chips with the bean dip are great too!

Review on the Swampie page  on the Falmouth locationMy first review – casa Vallarta in Falmouth. We have a toddler so we haven't actually eaten in, but their take out has been yummy twice.   We get a you pick 3 combo meal and a side of guacamole, just enough for two hungry parents! The chimichanga didn't travel well and the shredded pork is spicy, so on our second try we had beef enchilada and burrito and a chicken taco.  We are Colorado folk so the lack of this sort of food, around here, is rough. We are happy this place opened and will for sure go back

An  early New Years Eve dinner at the Casa Vallarta Mexican Restaurant. Thanks so much Dana & Art for our Christmas Gift Certificate! We love it there! The staff is always so friendly! Our steak and chicken fajitas were so Delicious! Mark loves their Presidente Margaritas, and I love their Sangria! We even split a Yummy fried ice cream dessert! We are sooo full and have lots of leftovers for tomorrow night!

Everytime I walk in to Casa Vallarta, I feel like I'm back in Mexico. I love the atmosphere. The service is fantastic, food is as well and they're very prompt in getting it out even when they are packed (which is most of the time). They make great drinks and I love the complimentary appetizers they offer. They've done a great job and it's nice to have them in Falmouth!
Casa Vallarta
600 Oak St
Brockton MA