Update September 2017   True North Kitchen and Bar has opened in the Kelly's location
Kelly's Landing  will be closing on December 20th . North Weymouth landmark, Kelly's Landing has been serving up the freshest seafood, steaks & endless specials since 1979.    Many folks have family celebration over the years at Kelly's and many will be said to say good bye.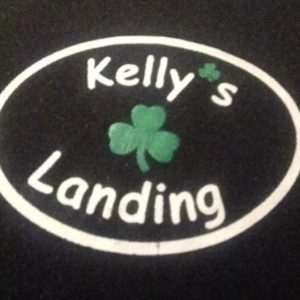 Rumor has that it will be It's going to be called True North. The new owner is a nice guy and a few of the Kelly's staff are going to work at True North. It will be a great new addition to North Weymouth.
The location went for sale back in May.
Kelly's did have a deal on Restaurant.com  make sure that you exchange it for another local restaurant
Here is some of the buzz on Kelly's
I used one half of the dining room as a function room for my boys first communions. Everyone raved about the food.

You can not ask for a finer staff, DJ or better karaoke singers in Weymouth. Every person is treated with kindness and cheer. Paul Q who hosts karaoke every Saturday night is the best in the business. The patrons are the nicest people in town. Everyone is treated like family. My favorite location.

Whether it's the steak tips fish and chips, boneless buffalo wings, scallops, or a burger the food is always great. Beers are ice cold and as others have said the staff is awesome.

Best food around for price, quality, and quantity! Comfortable env., friendly and clean. The owners are wicked nice always smiling and the bartender, well, what else can I say about Maryellen, she's a gorgeous hard working neighborhood girl! You must stop in and grab a bite!!! The cooks are awesome, as well!!!
It's always sad to have a local restaurant close especially one that has been open for more than 35 years!
Update from Wicked Local Weymouth
After 37 years in business, the staple neighborhood restaurant and pub will close its doors for good Dec. 22. Trish Nutter and Robin Tlasek, two of Kelly's Landing's four current owners, cited rising expenses, including the cost of seafood, as the main reason for putting the restaurant on the market.

"The cost of doing business has gotten high, especially for seafood restaurants," Nutter said. "About 75 percent of what we serve is seafood."

Joe and Janet Campbell of Cohasset are purchasing the Bridge Street restaurant. They plan to close for several months to make renovations, then open what will be called North Kitchen and Bar. Joe Campbell previously managed Atlantica, the Olde Salt House, the Cohasset Harbor Inn and Brisa in Cohasset.