Update 6/16/17 THEY ARE NOW OPEN  dinner, drinks, arcade games, and a great time.
Update  4/17   they are currently looking for restaurant managers   OPENING SOON: Barrett's Alehouse West Bridgewater is seeking a qualified, passionate and hands on Management team. This NEW State of the Art 23,000 sq ft dining and entertainment destination is looking for the best of the best. Candidates must be well versed in all aspects of the restaurant business. We strive to create an amazing atmosphere that is paired with exceptional food and guest service!  Plus they have  now have  NEW SIGNS   Opening soon Barrett's Alehouse.
Foodies- Restaurant Survey Earn Amazon gift card and more
The Charlie Horse location will soon be filled again in West Bridgewater. There will be an additional parking lot, a bigger game room — and more.    No dates for reopening but  I am sure that many will be excited.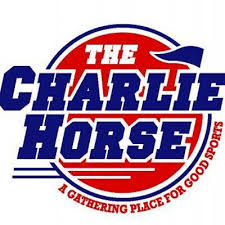 The Charlie Horse closed suddenly in August 2016 but according to the Enterprise will be opening up with new owner Mike Barrett.
Mike Barrett, who is no longer part of the family business, is moving in. He owns Barrett's Alehouse in Bridgewater, North Attleboro and Fall River; Fireside Grille in Middleboro; and Castaways Bar and Grille in Bridgewater.

"The standard for granting a liquor license is showing a public need – west of 24, one liquor establishment in the town of West Bridgewater," attorney Mark Gildea said. "I think that's some indication of the need for an alcohol establishment in that area."

The restaurant will undergo major renovations before it opens. There will be a second entrance added on the Pleasant Street side of the building to accommodate a new parking lot, for which the plan is still being developed.
Barrret's Ale houe 674 W Center St, West Bridgewater, MA 02379
GAME ROOM
STAY AND PLAY AWHILE
With more than 50 arcade games to choose from, our Game Room's got something for everyone. Revisit retro favorites or try your hand at a new challenge—we've got the latest arcade offerings as well as classic fixtures like Skee-Ball and air hockey.