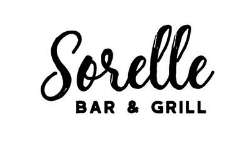 Sorelle's Italian restaurant is finally open in April 2017    Sorelle Bar & Grill   opens  up in the former location of long time Italian favorite  Vin & Eddie restaurant on Route 18 in  Abington.   We are finally glad to see it open as it took them a lot longer than anticipated.  While Vin & Eddie's served traditional Italian food, Sorelle will have more modern cuisine, including baked cod with fried polenta, acorn squash tortellini, and arugula pesto.
The Chef and Owner Andrea  Schnell's  experience  includes working    upscale  The Winsor House in Duxbury and Square Café in Hingham.  She  spent the last 13 years as Executive Chef of the highly successful restaurant Square Cafe, in Hingham, MA. As Executive Chef of the Square Cafe, Schnell has garnered praise from some of the regions toughest food critics  (including many Swampies) and has established a following of regular customers, locals and visitors of Hingham, who can't get enough of her inventive cuisine.  During her time  at the Square Cafe, she has received numerous awards and accolades from publications such as Boston Magazine, Boston Globe, Patriot Ledger and South Shore Magazine
Here is the Swampie Buzz  so far
The restaurant is beautiful. Very friendly greeters. Our reservation was for 6:15 pm. We got seated right away. The place was packed! Waiter was very friendly. He recommended this beautiful antipasto. I ordered the cod. It came with asparagus and polenta sticks. All yummy! Hubby had the salmon. It came with fingerling potatoes…i forget the veg. I took a bite of his salmon and it was very good. Food presentation is beautiful! The restaurant emptied out quite a bit by 7:30. Waiter let us sit and chat with our friends. No rush to get us out. By 8:15 we noticed that it was packed again so we left. I would go back to try other items on the menu. I hope they change up the menu now and then or add daily specials.

Finally! There's no need to go into Boston or Providence! The beautiful atmosphere makes you feel like Chef Andrea  brought a little bit of Italy home to us! Delicious flavors yet not too exotic. Appetizers were nothing short of amazing. From the brussel sprouts to the calamari. Short Ribs melt in your mouth! Chicken Saltimbocca was delicious. The service was warm and friendly. Reasonable prices and so close to home. We will definitely be back very soon!

Our server, was fabulous!!! He was very knowledgeable, made recommendations and along with all the staff, was very attentive. The food was amazing!! We started with the roasted pear salad which was delicious!! My husband had the salmon and I, the Chicken Saltimbocca. Both meals  were very generous portions and delectable!! We decided  to take  desserts to go as we were very full. I ordered the tiramisu and my friend  the bread pudding, both desserts were again very delicious! Our whole evening at Sorelle was amazing!!! I suggest everyone try this new amazing restaurant, you won't be disappointed, ! We will definitely be back!!!
Open Daily for dinner at  Mon-Sat at 5pm and Sun 4pm
1400 Bedford Street
Abington, MA, 02351
United States
Phone
781.421.6156