Old Colony YMCA will be hosting "Taste of Haiti" in efforts to serve thousands of families and individuals in Haiti on Saturday June 10th at 630 at Stonehill College in Easton.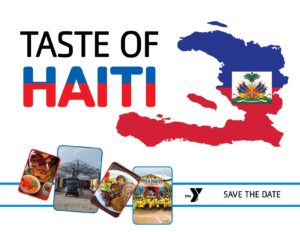 Old Colony YMCA has committed to supporting the YMCA d'Haiti by raising funds to build a new YMCA Program Center in Jacmel. This will empower the YMCA's of Haiti to become self-sustainable and strengthen its community.
Join our cause by surrounding yourself with cocktails, Haitian cuisine, and entertainment. World-renown chef Jocelyn Aurelien, Executive Chef at Stonehill College for Sodexo, will create the Haitian cuisine for the night. There will be guest speakers and special guests appearing at this event.
Tickets are  $45 and maybe purchased online.
Stonehill College Commons
320 Washington Street
North Easton, MA 02357
Comments
comments