Update!! Mia Regazza is now open in  Marshfield as a June 1st 2017 
Local Abington  Italian favorite Mia Regazza will be opening a second location at the Marshfield Tavern. in late Winter Early Spring 2017.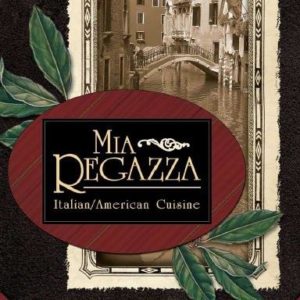 From  the Marshfield Wicked Local
The couple is hoping to close on the Marshfield property in late February and do about four to six weeks of cosmetic work on the interior of the building, including changing out the flooring, repainting some rooms, lighting changes and replacing the kitchen equipment, among other changes.

Once open, the restaurant will serve lunch and dinner seven days a week from 11:30 a.m. to 1 a.m. and will employ about 50 people.
Here is the Swampie Buzz
Dinner at Mia Regazza. Started off with the antipasto for one which was large enough for two! Delicious! Hubby had eggplant parm. I had the Chicken and sausage Mediterranean. Great service from our waitress Kristen. Always a great meal at Mia Regazza.

Some I took the advice of some fellow swampies and tried Mia Regazza…all I can say is excellent service (by Chelsea) and excellent food and presentation???? we sat outside in the gazebo area and it was very relaxing…cant wait to go back!!!! Restaurants lately have been subpar so this was very refreshing. It was my brothers birthday and he had a free birthday tirimisu!!! Yummmo!! Excellent food excellent value!!

It was 5:30 got right in, the waitress was good got our drinks, bread and oil right away. My wife got a special shrimp, lobster, haddock, clams, thin pasta and cream sauce. It was delicious the sauce was a little thin so we got messy. I had the Mia medley 2 steak tips, 2 scallops wrapped in bacon, stuffed lobster tail, roasted potatoes and asparagus. It was all good but the lobster tail the meat was so stuck to the shell I couldn't get a bite. It was very loud and the bus girl tried to grab our plates twice while we were eating. No place is perfect over all it was very good and the bill was under $60.

Went to Mia Regazza Sunday with my wife, son and father-in-law. Really good food. First pic is the chicken eggplant combo,next is the sausage chicken bolognaise, next the seafood fra diavlo and next was the eggplant parm. Mmmm good. The desert was lemon berry pie. Delicious! I want to add that the service was excellent, from the bus boy to the water attendant to our server. I would recommend this place to everyone

Service per usual was outstanding from start to finish. We started out with the special martini of the day. Along the lines of a creamsicle I had back in the childhood days…yummy. Fresh bread with olive oil and shaved Parmesan was delish. Our dinners included pan seared scallops with risotto and asparagus, chicken Parmesan (not pictured), chicken and sausage Alforno, and chicken and sausage Mediterranean. We all thoroughly enjoyed our dishes. I never leave disappointed!
Marshfield Tavern
1 Proprietors Dr, Marshfield, MA 02050
Comments
comments