A facebook post    confirmed that  Margaritas Mexican Restaurant in Weymouth is no longer openned.    It was popular with families as if offered Kids Eat Free week nights.  It also had an active trivia night crowd as well.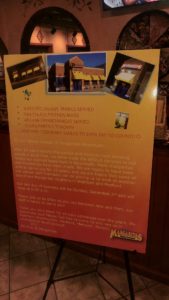 It provided good quality Mexican American dishes here was some of the buzz
My son and I always go to Margaritas for our mexican dishes. The margarita cocktails are delish. Another night not disappointed.

Margarita's is my favorite restaurant! We have been extremely pleased with every meal we have had there and our whole family loves it. We have never had anything there we didn't like. Fresh hot chips with salsa when you are seated 🙂 Drinks are great! Prices are also pleasing. My family and I love Margarita's

It was a wonderful night last night with my  lady friend , Margaritas was Wonderful, Highly Recommend it , we weren't Rushed, the Waitress was Super and the food was Excellent.
We are sad to see this small chain disappear from Weymouth after 10 years in business.  Luckily the South Shore has plenty of Mexican food options around.
Comments
comments