Update Precinct 10  opened  in early January 2017
Great news  Hynes Restaurant Group  will be opening up a new restaurant in   in Weymouth MA.   The Hynes Restaurants are swampie favorites.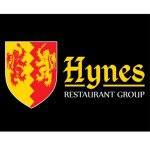 It's official…we are opening a new restaurant! Work will soon begin on our new space to be located at 116 Main Street in Weymouth! Formerly home to the Hilltop Butcher Shop, this new location will be centrally located between Routes 18 and 53 and just off Route 3 in the heart of town only a few short miles away from our steakhouse, Stockholders. We are a huge fan of our Weymouth community and so we are excited to bring an entirely new concept to the area!
While more details surrounding concept and menus will follow in the coming weeks and months, this newest restaurant will be named Precinct 10, as it sits in the 10th voting precinct in Weymouth.
Stay tuned for more details!
Our existing locations include: Stockholders Steakhouse in South Weymouth, The Inn at Bay Pointe in Quincy and 42º North Restaurant in Plymouth.
Kevin Hynes
2016 marks Kevin's 35th year as a restaurateur on the South Shore. He opened his first restaurant in 1981 in Kingston, after deciding to exclusively pursue his part-time cooking over his career as a Weymouth police officer. He resigned and took a chance. Stockholders is his 10th South Shore restaurant, not including the numerous others for which he has consulted or assisted partners in opening, and his 1st in his hometown of Weymouth. Things started in 1963 when a dishwasher called in sick at the Hingham restaurant where his mother was a hostess, the Red Coach Grill. He signed up to fill in and never left the kitchen again. Working his way up over the years under the supervision of Chef Bobby Hackett, from dishwasher to prep cook, fry cook, line cook, and finally head chef, he quickly realized that his true calling was to be in the restaurant business and not in the business of law enforcement. After graduating from Bridgewater State College, fulfilling his duty in the U.S. Marine Corps, and his career as a police officer in both Hingham and Weymouth, his real life began as did his mission to bring great quality food, in sizeable portions, at reasonable prices to all areas of the South Shore. This mission started in 1981 and is still ongoing in 2015.
Comments
comments