The Hannaford Supermarket New England Food Festival will be held   Saturday, November 21st 2015  11-4pm on the Plymouth Waterfront  near Plymouth Rock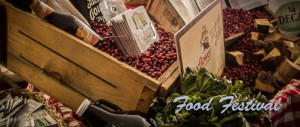 Adults: $12.00
Children under 12: $7.00 Children under 5: FREE!
The New England Food Festival features the very best soups, chowders, desserts, party foods, entrees and décor in the region.
Last year 2,300 eager attendees lined up at historic Plymouth Rock to enter the New England Food Festival. Celebrity judges and the people vote on which restaurant entry is the best in a variety of different categories. The New England Food Festival offers winning chefs valuable prizes as well as the prestige that comes with being awarded a winner. Attendees are guaranteed a culinary experience like no other in New England!
2015 Participating Restaurants
Alden Park Restaurant
BBC Cedarville
Blue Blinds Bakery
Cabby Shack
Carmen's Café Nicole
Driftwood Publick House
Elixir Confections
Guilty Bakery
Indian Pond
Jam Gourmet
Little Red Smokehouse
Mamma Mia's
One Earth Oils & Vinegar
Rye Tavern
Southshore BBQ Man
Surfside Smokehouse
Tavern on the Wharf
Wicked Kickin Savory Cheesecakes
Coca Cola
Cape Cod Chips
Ocean Spray
Hannaford
Tessemae's All Natural
Comments
comments