Cakes by Paula  of Bridgewater  has been the dessert maker at 5 out of the 6 Swamp Mobs. She is truly an artist!   Make sure you use Cakes by Paula for all of you "cakes" and "cupcakes" need.  …Especially when it comes to Designing the right cake for you!
​
Whether you're planning a grand formal affair or a small intimate party we can design the perfect cake just for you. Working with your specific colors, themes, lace from dress or your imagination your next cake from Cakes By Paula will be unique to you. Baking from the best ingredients available your cake will be as delicious as it looks. Call today to reserve your special day. 508-415-9890
Here are some of her creations for the Swamp Mob Dinners!
Paula opted to make a "Pasta Cake" "Pot of Pasta and Meatballs" for October's Swamp Mob at Johnny Macaroni's .  It was a vanilla cake with strawberry filling with a mascarpone cream cheese icing topped with a strawberry puree.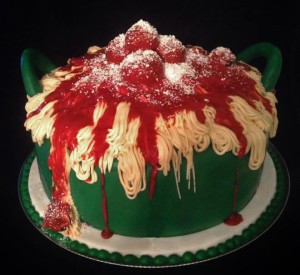 For the July Atina Asian Bistro in West Bridgewater, Cake by Paula created  "Off the Hook" cupcakes.    You will even see some Sushi roll cupcakes!! Yum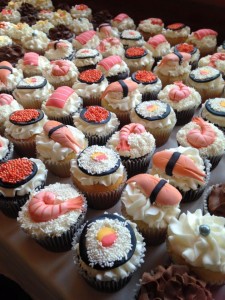 May's Swamp Mob was held at the South of Blues Depot with an Italian buffet! The night ended with  a sweet finish  Pizza Cake!!  Those cakes were scrumptious! Lemon or raspberry filled with white base, or chocolate. Everyone was guessing they were cheesecakes by the shape, but they were batter cakes. Paula is So talented!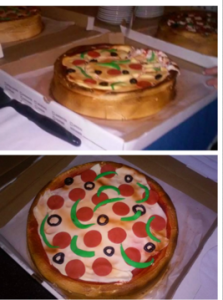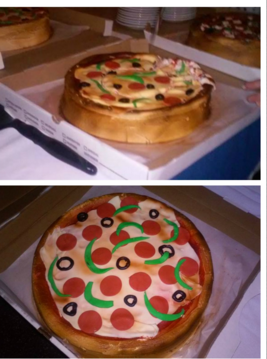 Make sure you contact Paula for of your cake needs weddings,  baby showers, birthdays and many more celebrations ! See her gallery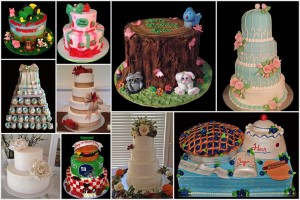 Comments
comments