Whitman & Hanson Dollars for Scholars will be celebrating the 11th Annual "A Taste of Whitman and Hanson" on Thursday, March 8, at the VFW Post #697 in Whitman from
5:30 p.m. to 8:00 p.m. Up to two dozen local restaurants and food service providers will be offering samples from their menu to the general public.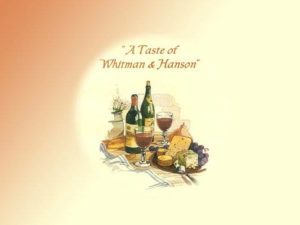 Tickets are $15 in advance and $20 at the door with limited capacity. Tickets can be purchased at Duval's Pharmacy, Ford's Insurance, Sandy's Coffee Corner and the Town Clerk's Offices in Whitman and Hanson. A list of participating restaurants will also be available at that time. All proceeds from the evening will benefit Dollars for Scholars in the form of scholarships at Awards Night.
** Participating Restaurants – these are subject to change.
Adria
Baking With Joy Cafe
Edible Arrangmenets
Cowbells
Christo's to go
Mike's House of Pizza
The Meadow Brook Restaurant
The Hitching Post
Regal Marketplace
Skinner's Sugarhouse
Monitilio's Bakery
Southeatern Technical Institute
Mia Regazza
Pinches and Pounds
Costco Wholesale
The Brass Lantern Restaurant from South Shore Votech
McGuiggan's Pub
Shaw's Supermarket
Trio Cafe
Cast Iron Cafe
Whitman VFW Post 697
95 Essex St., Whitman, Massachusetts 02382