Whitman's  Avocados Mexican Taqueria will be opening up a second and larger location in downtown Stoughton MA.  Whitman is more of takeout place  Stoughton's location will have  dinner service  with bar service  and a fairly large dining area.  Anticipated Opening date is Monday January 30th at 11am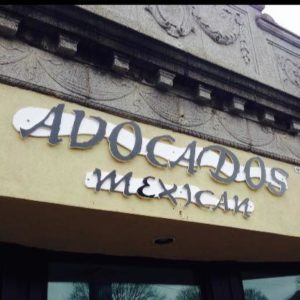 For lunch, the restaurant will be a taqueria, which, in English, simply means a Mexican restaurant specializing in tacos and burritos. There are two burrito stations near the front counter where customers can watch their food being made.
Foodies- Restaurant Survey Earn Amazon gift card and more
During dinner hours , unlike the Whitman location, the restaurant will have full sit down service, a dinner menu and a full bar. There are 32 seats in the dining area, with another three high-top tables and 12 seats in the bar area and 11 stools. The restaurant has four televisions at the bar and another near the counter.
Here are some reviews of their Whitman Location
Authentic Mexican Food, Tacos de Lengua and Tortas is the best in the South Shore, I highly recommend this place if you want to taste the real Mexican flavor, i feel the spirit of Mexico. Thanks Francisco, outstanding food & service.

Love this place. Wish my waistline would allow me to eat here more often than once in awhile. Atmosphere is like sitting in Grandma's kitchen, watching her cook up a meal.

If you love Mexican food, go here! The large burrito is a meal in a tortilla. Very fresh ingredients. My husband wasn't sure if he wanted Verde sauce on his  enchiladas, so the owner said try it; if you don't like it, have something else, no extra charge! Great guy, great customer service.

Love Avocados! Everything is so fresh and good. Great options for vegetarians, you can get anything without the meat.

Quality food. Good Service. Decent prices. Taco salads and burritos are delicious.

Great service, great authentic food. I have not found a place even close to this good and authentic on the south shore. The owner is very nice and helpful when ordering. The burritos are huge and the tacos amazing. Please go and check it out i want this place around for long time! I promise you will be happy you went.

Absolutely fantastic! If you order chicken, a fresh boneless, skinless chicken breast is cooked to order! Everything is fresh and full of flavor. I'm not a fan of cilantro but there are plenty of non-cilantro options including fresh sliced avocado in lieu of guacamole. Thank you!

I'd rate Avocadoes a 10 out of 5 if I could. It's the best food ever!! We've ordered multiple times and its always amazing. One time my order was messed up a little (had something on it I didn't want) and it was still the best taco salad I've ever eaten. If you love Mexican food you need to try this place.
Avocados Mexican Taqueria, at 809 Washington St. Stoughton MA
Comments
comments