Swampies this was a popular thread about a special anniversary date night in the Braintree area.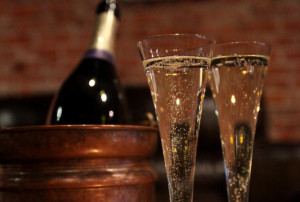 My anniversary is on Saturday  and we are going to the movies in Braintree. I have never gone to the Cheesecake Factory because I heard it is very crowded. Should I go? Or go somewhere else in the area?  
Most Swampies are not fans of the chain restaurants 
Here are some Swampies responses
Happy anniversary! I happen to really like the Cheesecake Factory but I wouldn't think of it as a special occasion place. I would have to agree with those that recommend Stockholders in Weymouth.

Believe it or not, a lot of the food at Cheesecake comes in FROZEN, it's made at another location. I've also enjoyed meals on special occasions at Bella's in Norwell, Scarlet Oak in Norwell, and a place in Braintree square, the name eludes me…begins with an S…  (Sintra's Braintree Square)

For an anniversary, Stockholders gets my vote. Top notch food, service. Cheesecake is a quick lunch, drink type place.

We just celebrated our anniversary sat Scarlet Oak Tavern and it was fabulous. Meat and seafood items.

It's just another (over priced) chain restaurant… way better options out there – especially for a special occasion dinner!

Best place for a special (like an anniversary) dinner would be Ava Cucina in Cohasset for us. Small and cozy, family owned and operated and delicious Italian fresh cooked meals. My favorite is the ravioli in a gorgonsola cream sauce, another of my favorite meals from anywhere. Comes with chicken on the regular menu but if steak tips are on special get those on it instead! Perfect for a romantic meal!
On a side note. Did you pre buy your movie tickets? If not I recommend you do. It's all assigned seating (and huge recliner seats) so you can just walk in right when the movie starts. We love Braintree Theater.
Check out the  discussion  on the group page 
Comments
comments