The  4th annual craft beer fundraiser, A Night at the Brewseum returns on Saturday August 12th, 2017 from 4:00-7:00 pm at the lovely Children's Museum in Easton. This "adult only" fundraiser will be held both inside The Old Fire Station, and outdoors in The Wild Place – our outdoor learning center.
We are doing it again! Closing down Sullivan Avenue from the Museum's driveway all the way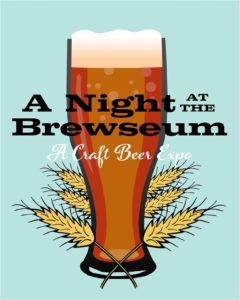 down to the intersection of Mechanic Street! More elbow room gives everyone the chance to enjoy the outdoor space and sample great tasting brews!
4th Annual A Night at the Brewseum: A Craft Beer Expo
The Children's Museum in Easton
Saturday, August 12, 2017 from 4:00 PM to 7:00 PM (EDT)
North Easton, MA
Foodies- Restaurant Survey Earn Amazon gift card and more
Comments
comments