SurfSide Smokehouse  in Plymouth will be hosting their first wine tasting  dinner on Monday November 2nd  2015 at 6pm  based on the success of their first Mayflower beer tasting dinner.   Each of the courses will be paired a different wine to taste from malbec to chardonnay to pinot noir.  Reservations are required
Here is some of the swampie buzz from the beer tasting dinner held this past week.
Tonight I attended the the 5 course beer tasting dinner at Surfside Smokehouse…….what a fantastic menu! I'm not a beer drinker, but I did taste every beer that accompanied the course. Food was absolutely fantastic!! Hats off to Jimmy Agnew who was a wonderful host and to Chef Scott who prepared the outstanding courses.
Here is the menu and wines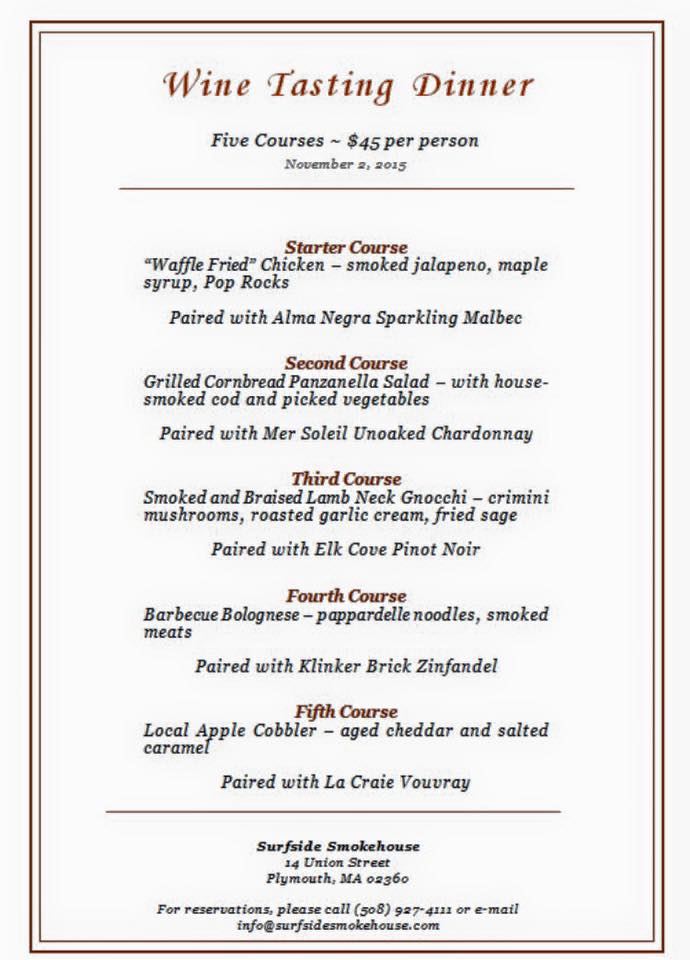 Give them a  call to make reservations  , 508 947 4111!
If you can make it the dinner they started a Living social deal

Surfside Smokehouse
14 Union St, Plymouth, Massachusetts 02360